Come to the concert, support the Don du Chœur !
You will act directly in favor of children who need it.
Next concert: May 1st, 2023
An unforgettable outing to Victoria Hall! At present, we are in the midst of rehearsals and preparations, with 380 children fully mobilized and their teachers. What tremendous energy!
Talk about it already around you and above all, save the date of May 1st to experience it with us. We have 2 objectives for this new event:
• Expand our rural school in Cambodia to give a future to 550 young people.
• Protecting 360 children already in school in southern Madagascar from violence and precariousness.
You can contribute to these beautiful projects here !
In Cambodia, our goal is to improve education in rural areas. Built by the Don du Chœur and inaugurated in 2011 by the Swiss Ambassador to Cambodia, the Ta Pen school now takes care of 550 pupils in the middle of the forest, from early childhood to the end of secondary school (cycle of Swiss orientation). These children of peasant families, illiterate for several generations, have recently succeeded in their schooling. College attendance exploded (+ 21%) and classes are now crowded with nearly 50 students per level. The construction of a three-classroom building would give all these children an invaluable chance. Budget: CHF 60'000.-
In Madagascar, in one of the poorest arid regions of the planet, climate change has serious consequences. In 2016, Don du Chœur built a public primary school for 360 children who suffer from food insecurity and family violence due to precariousness. With the strong roots of SOS Children's Villages in this region, we want to open a branch in the school to ensure the protection of schoolchildren and train families in income-generating activities (livestock farming, market gardening). Budget: CHF 20'000.- per year over three years. A feasibility study is underway to improve access to water.
A great moment of solidarity where children give the best of themselves.
Each Don du Chœur concert is a very beautiful cultural experience bringing together information on the supported country, music and songs from different traditions. It is also an event that has been in preparation for almost two years within private schools in Geneva, in a tremendous spirit of solidarity.
During the school year, the children work separately in their respective schools. Rehearsals bringing together several schools are organized from time to time. All these students only see the musicians for the general rehearsal – the morning of the concert. It is a full house! 1,500 people – families, friends, supporters – shoulder to shoulder at the Victoria Hall to hear the magnificent little voices of children aged 8 to 12 rise, around a program of varied songs. And when the children's choir is accompanied by 15 violins and 3 cellos, plenty to vibrate with emotion!
Let's applaud together the joy of living, the children, the teachers… and a fantastic musical direction.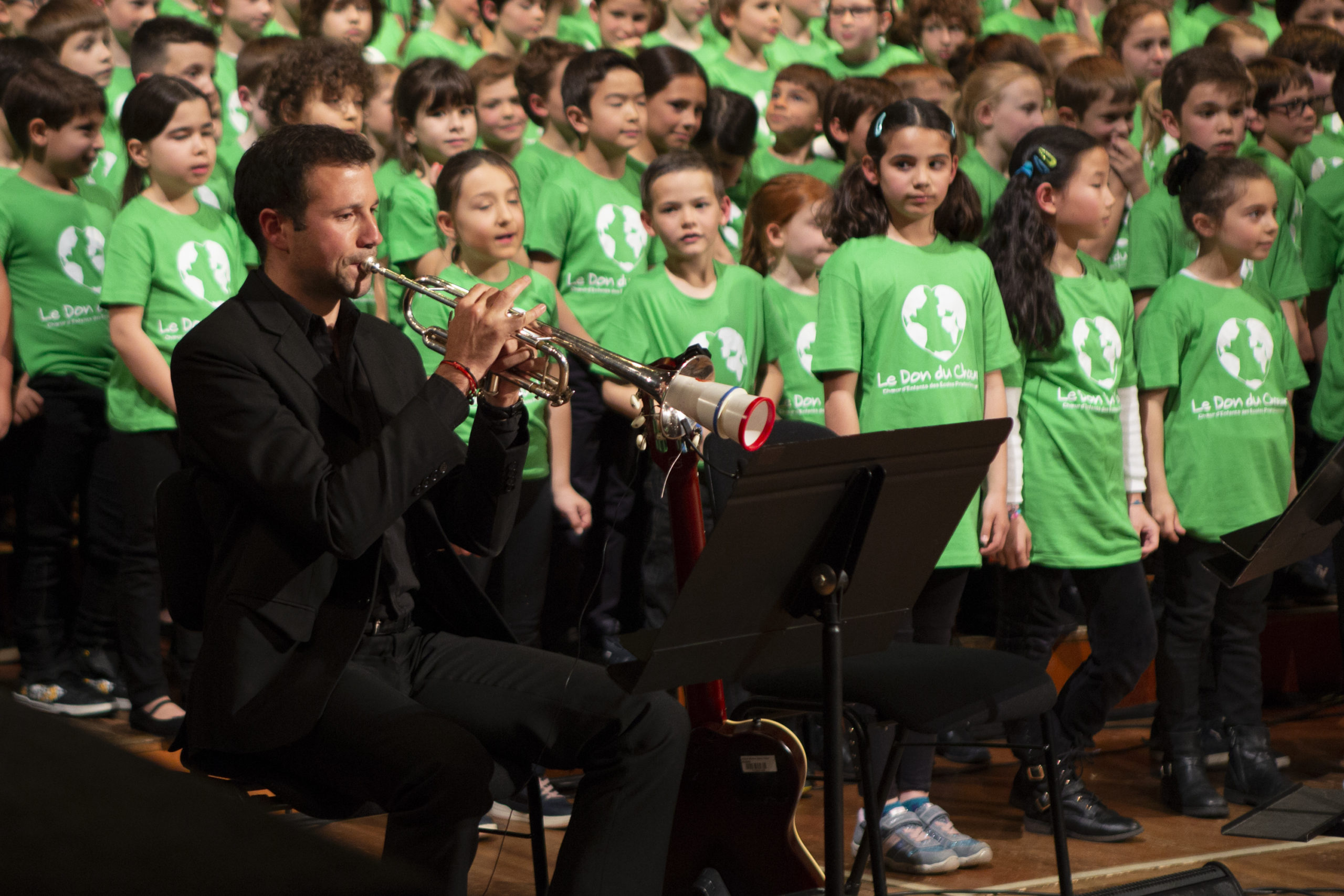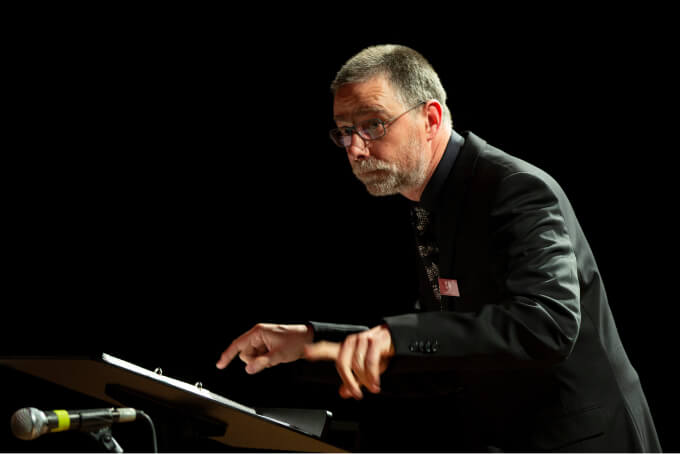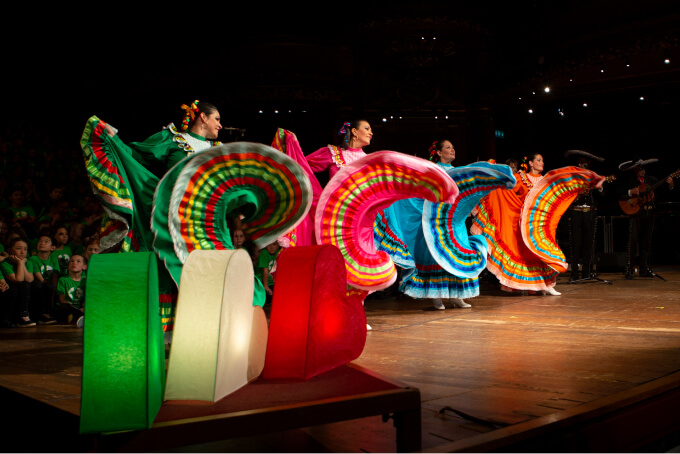 Sue Power, artistic director of Don du Choeur (formerly Geneva English School), Daniel Darbellay and Benjamin Lubrano (both from the Florimont Institute): they are "our" choirmasters and choirmasters. Passionate and very invested, they reinvent for each concert a formidable musical program for the pleasure of young budding choristers. During the concert on May 1st, they will once again lead 400 children. In the meantime, thanks to the commitment of teachers from 8 private schools, they are rehearsing, they are rehearsing! And rejoice in the big day.
Memories-Memories
The concerts that have left their mark on the last 20 years.
The next concert is getting ready!
Save the date May 1st, 2023
to accompany them!
in an evening Don du Chœur concert. Thanks to you !
1
child at school
1
life better protected