Renovation of two public schools
and construction of the 1st center for disabled children
rehabilitated water points
Education, Access to water
Teso North, South-West Kenya
A densely populated rural region, on the border with Uganda, with a high level of infant mortality (11%) and a low life expectancy (49 years). People live there mainly from agriculture and livestock.
ConnectSwiss, Swiss association specializing in rural development in Africa.
Situation
In the district of Teso, public schools are in a deplorable state. The earthen floors are infested with parasites that gnaw at the bare feet of children. There are no windows to protect school children from heavy rain. Forced to learn to read and write in crowded, dark and unsanitary rooms, children often drop out of school. Hence an educational level that lags behind other regions of Kenya. Some children with disabilities study in a dilapidated and dark old kitchen, the others are hidden in their homes by their parents.
Priorities
The objective of this project is to improve the reception structures on site in order to create better conditions for the primary education of 600 children. Thus, it is imperative to renovate the two public schools of Kakemer and Ataba Oburi, but also to build the first center for disabled children in the region and to clean up a boarding school for young girls. This extensive renovation program is supervised on site by ConnectSwiss.
Objectives achieved
In June 2013, one month after the Don du Chœur concert, work began: a team of 18 workers worked hard to build St. Luke's School, the first specialized school in the district, in Kakemer. Despite the extreme drought conditions, the school was built in six months and opened its doors urgently to 50 children with disabilities. Two days after the inauguration of St Luke's, 26 more children with disabilities – hitherto hidden in their homes – are enrolled at St. Luke's. Proof that the assistance needs of families are enormous.
Over the years, the achievements are numerous. What a change for everyday life! At the Kakemer school: concrete floors, whitewashed walls, windows and doors installed in 5 classrooms. Renovation of the ceilings of 4 classrooms, repair of the parents' room and the toilets of the Kakemer kindergarten. The girls' dormitory is equipped with a roof with a rainwater harvesting system. No more soaked beds and feet in the water from the slightest downpour. Installation of a water tank, concrete floors, awning along the classrooms and a kitchen for the Ataba Oburi school. Le Don du Chœur is involved in major works to improve access to drinking water, so crucial in this region: sanitation of several water sources, repair of a well.
Today
The schools restored by the Don du Chœur are teeming with activity. St. Luke's School welcomes 80 children with disabilities. After the health and economic crisis linked to COVID-19, it is now a prolonged drought that is impoverishing crops and causing a shortage of food. Thanks to the 'Aqua' sponsorship program of the Association Don du Chœur, started in 2013 and completed in 2017, the inhabitants of the region now have access to 5 clean water points, including 2 protected springs, 2 wells and a water reservoir. water at St. Luke's School. All these water points are used daily by the community!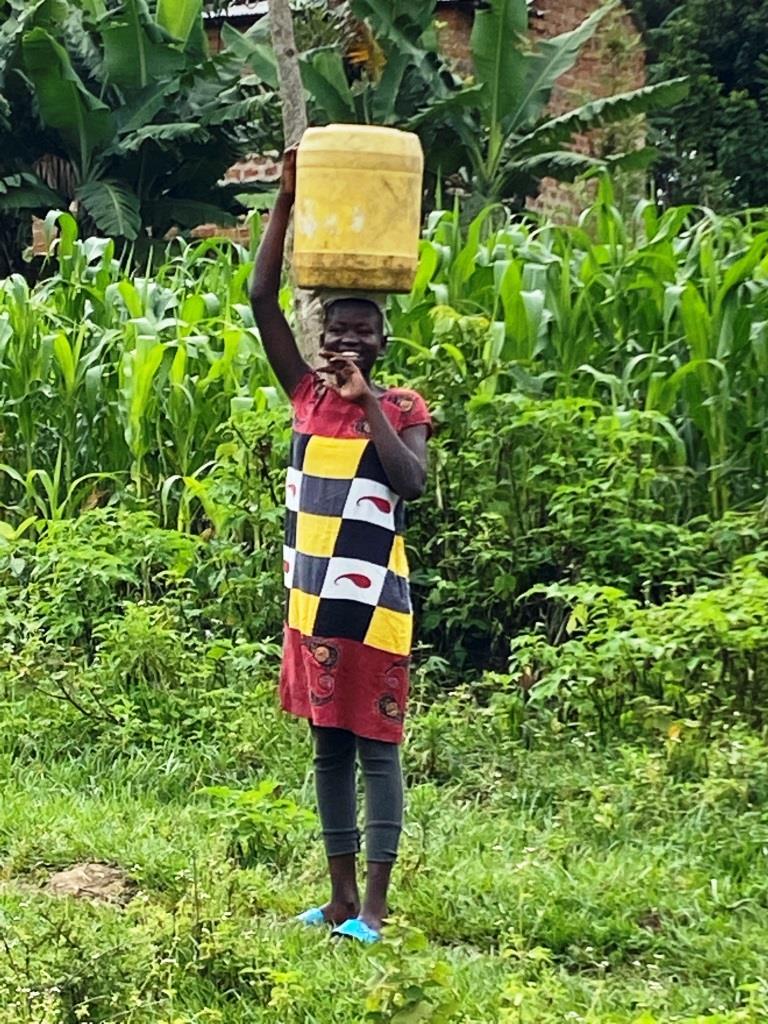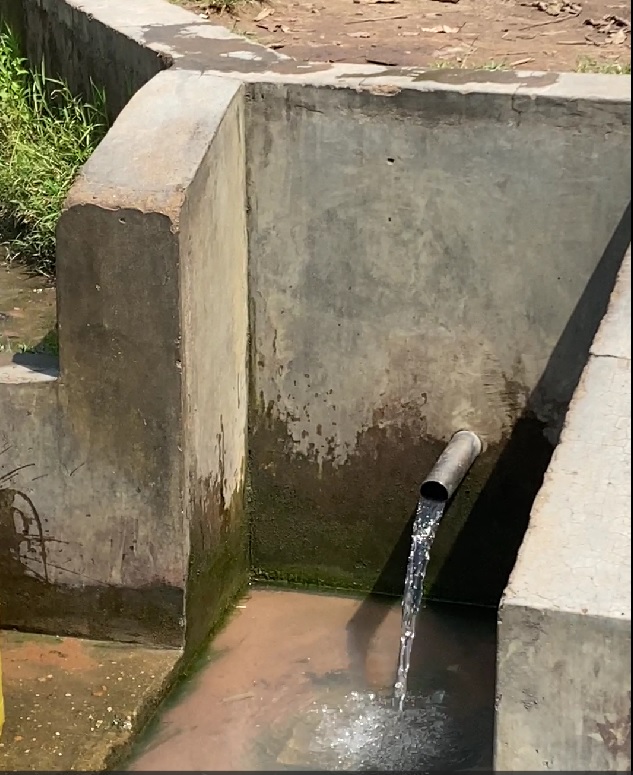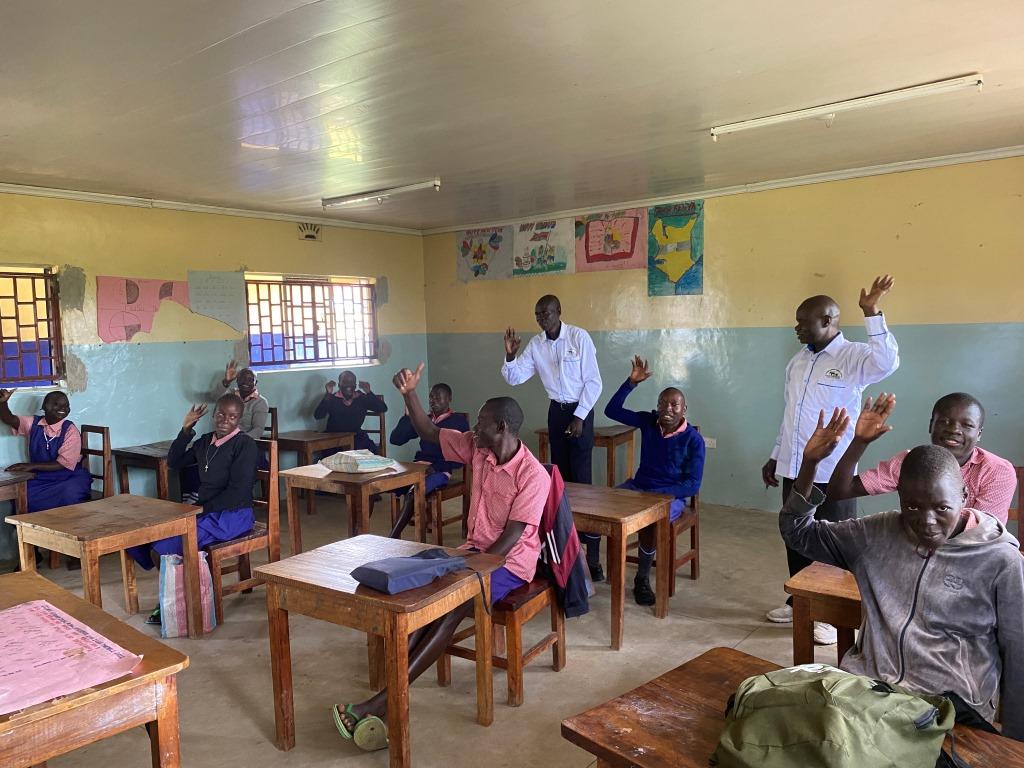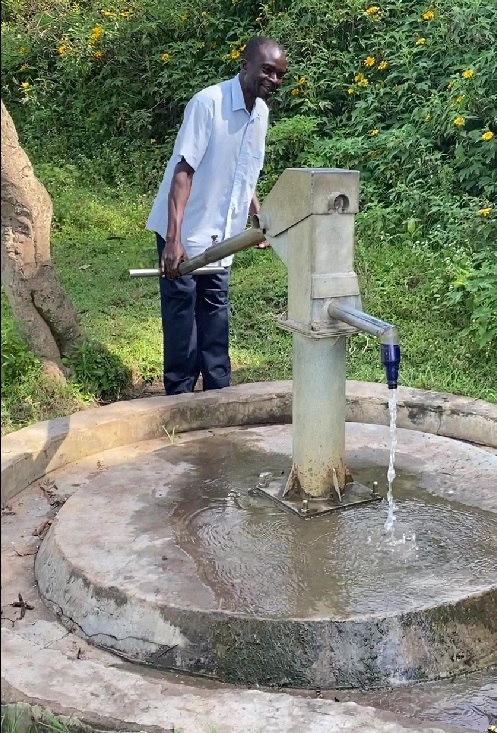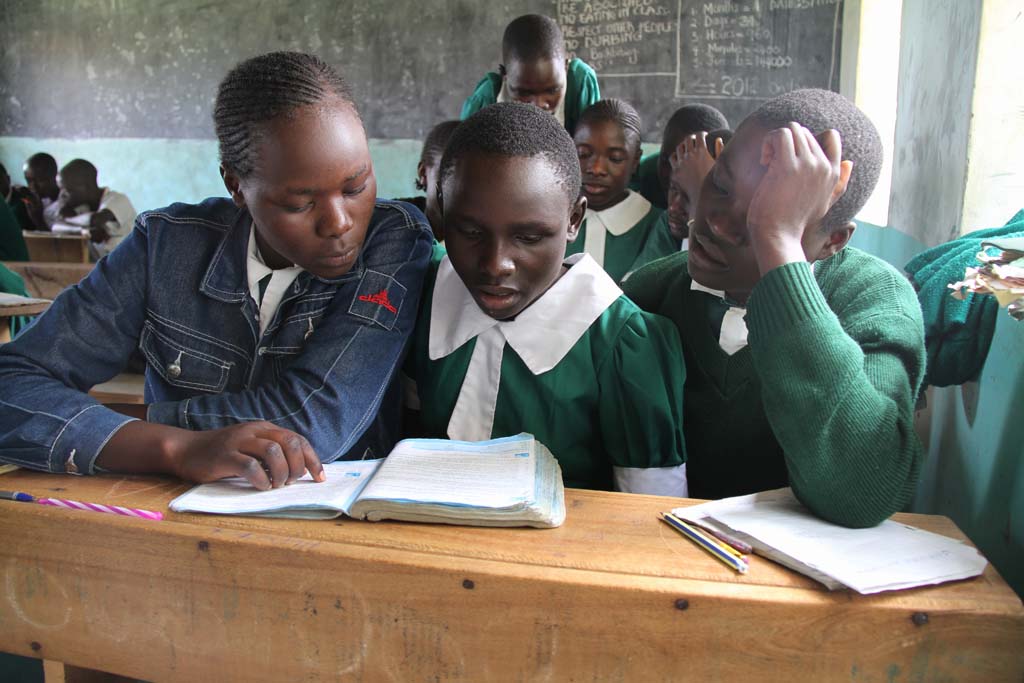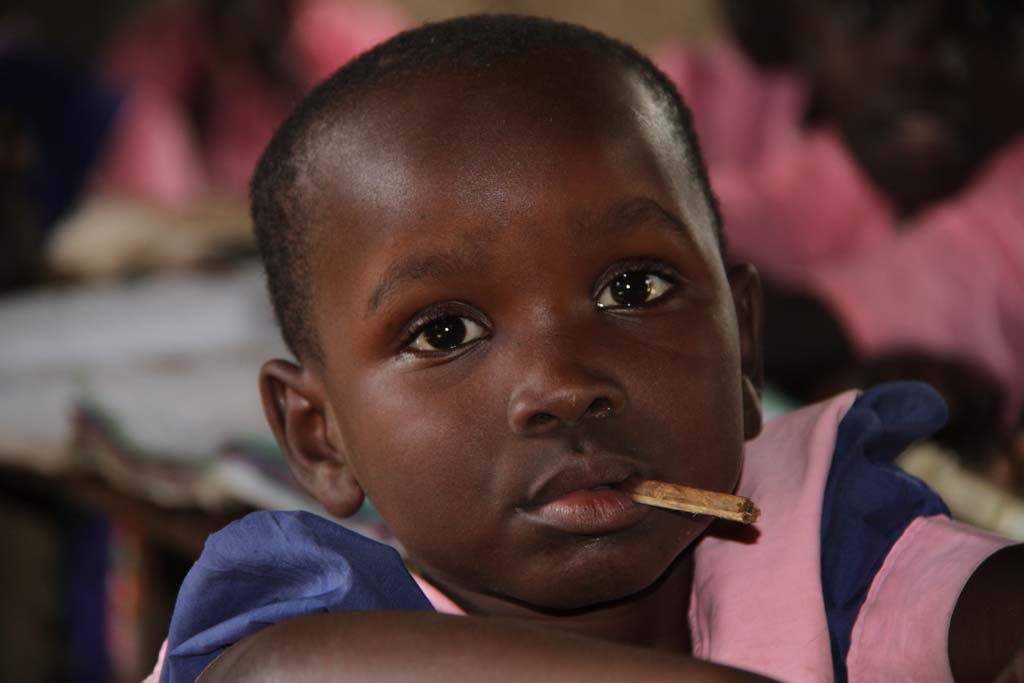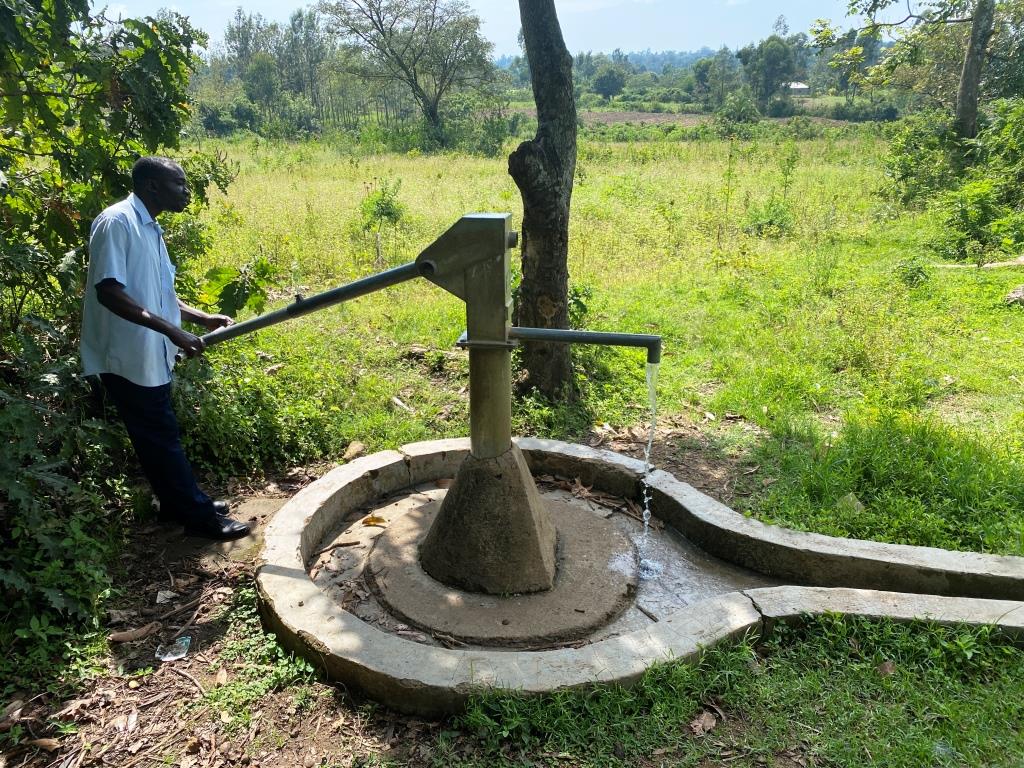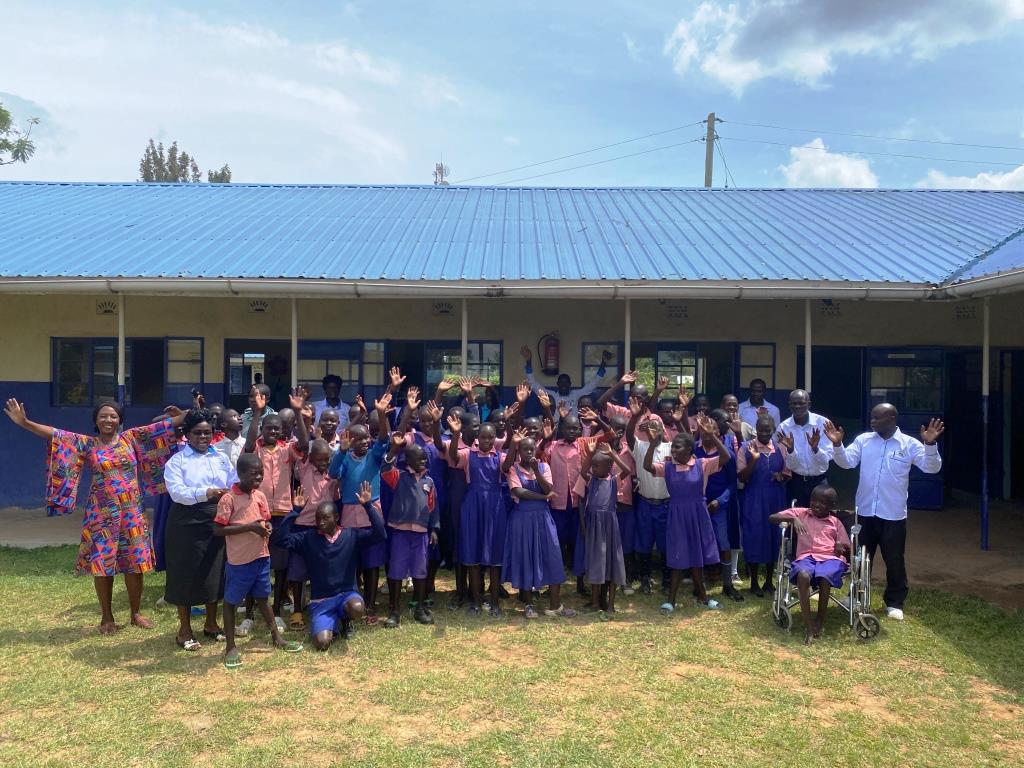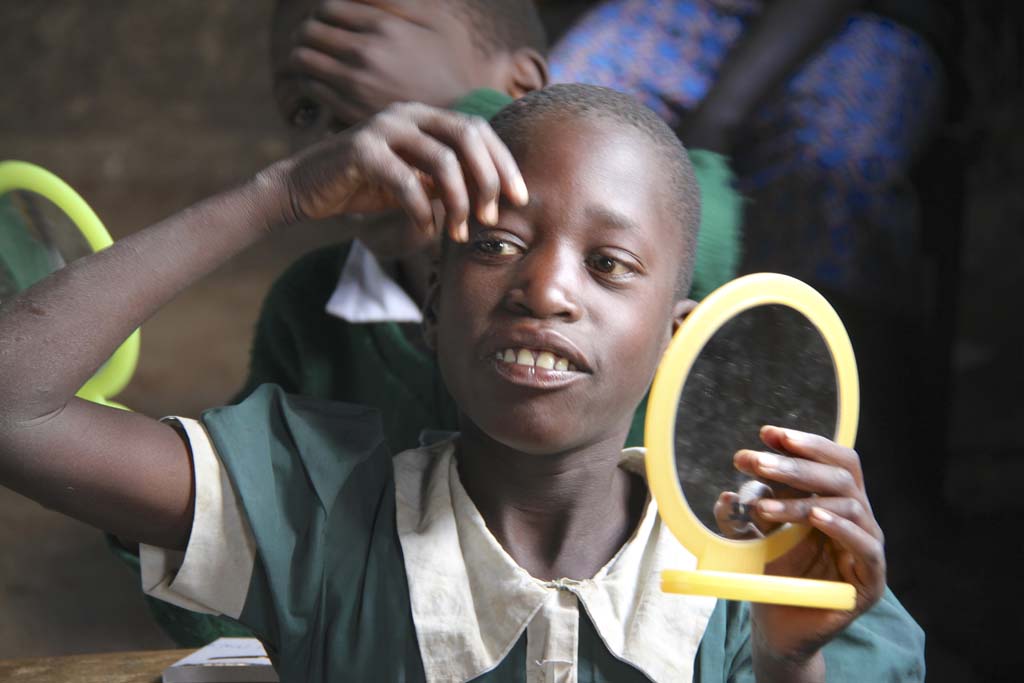 disabled children welcomed
taken to build St. Luke's school